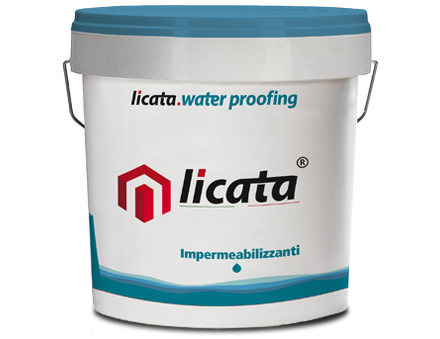 Waterproofing
Hydroblock 45 S
Mortar with instantaneous binding to stop a water flflow, even under pressure.
Download data sheet
Main fields of application
It is particularly suitable to:
Protect and superficially waterproof elevator compartments, ground walls and underground structures, etc. Suitable both as a final layer and as an intermediate layer before the laying of paintings and decorative coatings.

Recommended applications:
Waterproof the inside of tanks, cisterns, canals, tanks, galleries, tunnels, in any condition in which the ability to act as a bridge to cracks is not required.
Suitable substrates (indoors or outdoors):
Concrete
Mortar
Lime/cement-based plasters
Clay brick
Masonry in general
Characteristics
Resistance to hydrostatic thrust, counteracts both positive and negative water penetration.
High adhesion power, which makes it suitable for waterproofing all common cement substrates.
High transpiration feature, conferred by special additives, releases the steam behind avoiding accumulations.
Excellent resistance to frost, heat and chemical aggression, proof of its reliability over time.
Resistant to abrasion, thanks to hydraulic binders, it guarantees durability in the case of water with transport of solids.
The easy workability conferred by inert aggregates and cellulose, allows spray, spatula or brush applications.
Appearance and color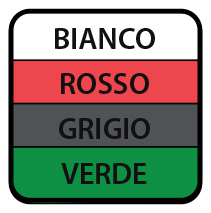 Bianco - Rosso - Grigio - Verde
Reference standards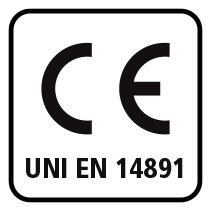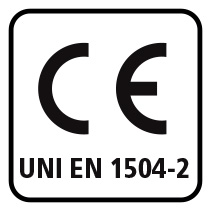 Applications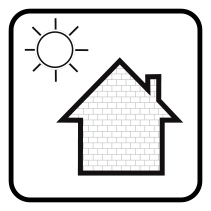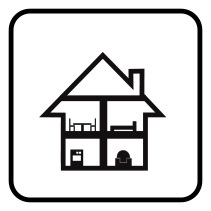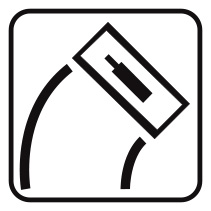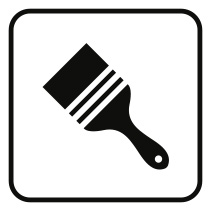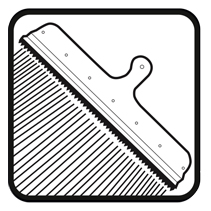 Quality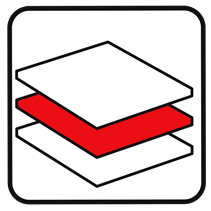 Elevata adesione

Download
Datasheets and documents
Products
Other products in the same line