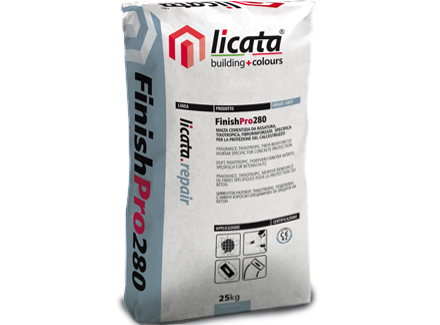 Concrete restoration and protection
Finish Pro 280
Cement mortar for the skim coating and protection of concrete.
Download data sheet
Main fields of application
It is particularly suitable to:
Protect the concrete from carbonation with a thin skim coating layer.
Recommended applications:
Perform regularising skim coating on mortar and concrete Interventions in general on cement infrastructures.
Suitable substrates (indoors or outdoors):
Concrete
Mortar
Lime/cement-based plasters
Clay brick
Insulating panels in EPS, graphite EPS or XPS (only for low stripes of skirting).
Characteristics
Conforms to UNI EN 1504-2: as a concrete protector against carbonation.
Fluidity and prolonged open time thanks to the latest generation of additives.
Excellent thixotropy: ideal for both vertical and overhead application.
Resistant to bending even in a thin layer, thanks to HT fibres.
High adhesion power conferred by the latest generation polymers and innovative formulation.
Minimisation of cracking phenomena thanks to fibres and dimensional stability.
Excellent aesthetic finish: the particle size < 0.5 mm allows varnishing and decorative treatments without further processing.
Appearance and color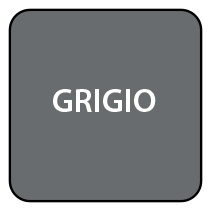 Grigio
Reference standards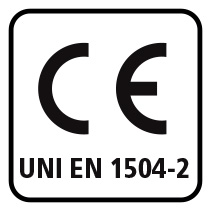 Applications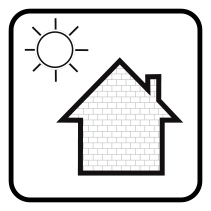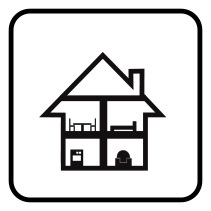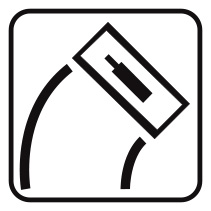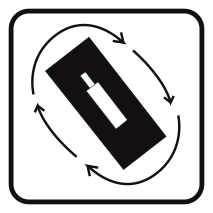 Quality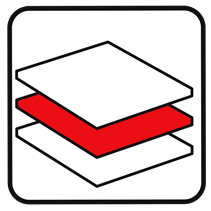 Elevata adesione

Download
Datasheets and documents
Products
Other products in the same line