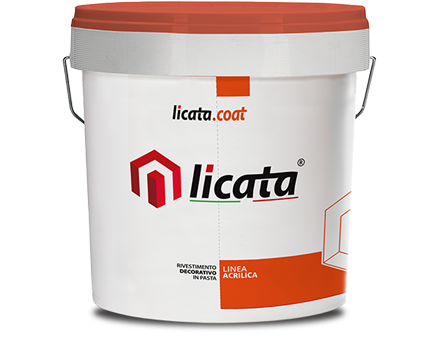 Acrylic line
Vitrea Quarzo
Waterproof, anti-mould and anti-algae quartz micro-coating.
Download data sheet
Main areas of use
It is particularly suitable to:
Decorate with ultra-thin finishes cracked, ridged, micro-perforated coat systems in areas subject to moisture and mould growth.
Recommended applications:
Final decorative layer of any type of wall.
Decorative layer of reinforcement against water, moisture, mould.
Lime, cement or lime/cement-based plasters
Reinforced skim coats
Precast and cast-in-place concrete
Old paints as long as they are properly pre-treated
Characteristics
Gradually released biocidal products hinder the formation and proliferation of mould and algae.
The final closed structure acts as a barrier against atmospheric pollutants.
The total waterproofing keeps the treated surfaces dry and protected from atmospheric agents.
The versatility of manual or airless application makes it easy to lay on any surface.
The high compactness guarantees fluidity, excellent covering and masking power.
Wide choice of colours: compatible with the licatacolore2.0 folder.

Download
Datasheets and documents
Products
Other products in the same line