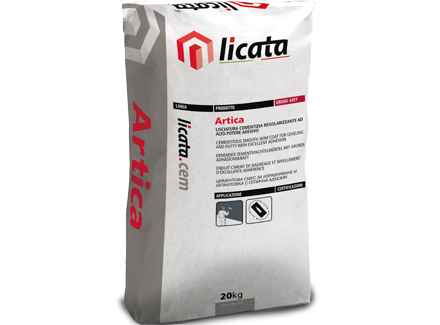 Cement-based plasters
Artica
Stabilising mortar with an ultra-smooth finish and very high adhesion.
Download data sheet
Main fields of application
It is particularly suitable to:
Decorating and finishing interior or exterior surfaces, with or without adding pigments.
Recommended applications:
Stabilising and smoothing uneven surfaces, especially vertical, even without using a primer.
Suitable substrates (indoors or outdoors):
Painted and enamelled surfaces
Wall coverings even old provided that they adhere well to the substrate
Ceramic, porcelain or glazed tiles (after mechanical abrasion or washing with soda)
Skim coats and plasters with any degree of finish
Normal concrete and aerated autoclaved concrete
Bricks and masonry in general
Plasterboard
Insulating panels such as EPS, XPS foamed polyurethane, cork, etc.
Characteristics
Its extreme versatility allows it to be used both as a stabiliser and as a final decoration
Its high smoothness, conferred by very fine aggregates and cellulose, simplifies application
Its high gripping power allows it to adhere to any surface, even without primer
Its chemical and mechanical strength makes it ideal for indoor and outdoor use
Its controlled hygrometric shrinkage ensures a surface free of cracks and fissures
Its long open time reduces waste, facilitates recoating and simplified application
Its colour compatibility allows for paste or powder pigments to be added
Appearance and color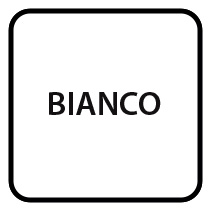 Bianco
Applications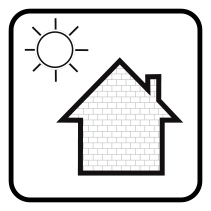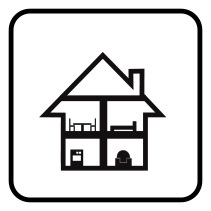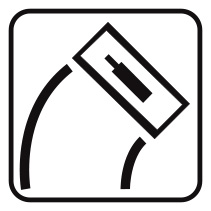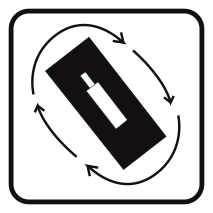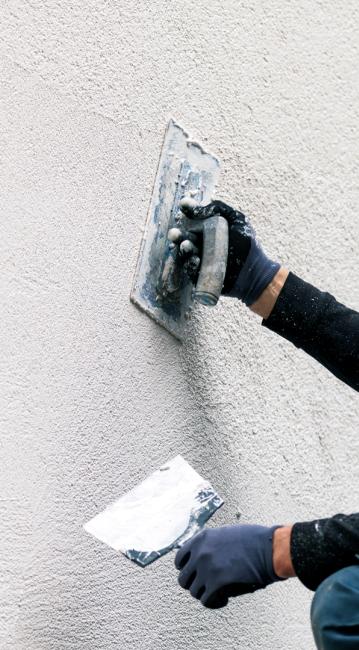 Download
Datasheets and documents
Products
Other products in the same line