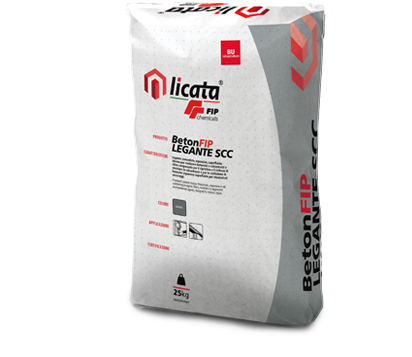 Special binders-expanders
BetonFIP LEGANTE SCC
Superfluid, expansive cementitious binder to make self-compacting, shrinkage compensating concrete mixes or concretes with high mechanical performance, to restore or reinforce concrete structures and to make superfluid, expansive grouts for injections.
Download data sheet
What it is used for
BetonFIP LEGANTE SCC has been designed and formulated to be used as a special, expansive cementitious binder, for the simple and reliable production of self-compacting (vibration is not needed for compaction), shrinkage compensating concrete mixes or concretes with very high cohesion and high mechanical strength. These concrete mixes and concretes are used to carry out medium to extensive interventions to restore, repair or reinforce deteriorated concrete structures, such as:
• road infrastructures, bridges/viaducts, overpasses;
• railway infrastructures, bridges/viaducts, shelters;
• hydraulic infrastructures, canals, reservoirs, tanks, purifiers, pipelines, dams, canal bridges; • sea structures, piers, jetties, supply canals.
BetonFIP LEGANTE SCC is also used to make superfluid, expansive grouts, for low-pressure injection, particularly suitable, for example, for protecting prestressing tendons. When BetonFIP LEGANTE SCC is used to make self- compacting concrete mixes or concretes, it is essential to use aggregates with a suitable grain size, free of impurities, of adequate strength and well washed. The water/binder ratio normally required to obtain concrete with a fluidity > 600 mm according to UNI 11041 (slump flow), is approx. 0.45.
BetonFIP LEGANTE SCC's very high fluidity allows for fast and reliable application both on horizontal surfaces and in formwork, ensuring the perfect compaction of the concrete mixes or concretes, without the need for vibrators. Its expansive property ensures maximum adhesion to the substrate over time.
Characteristics
Self-compacting characteristics, so vibration is not required;
High adhesion, which contributes to long-term monolithicity with the original structure, thanks to the contrasted expansion of the product which compensates for long-term shrinkage;
Excellent resistance to freeze-thaw cycles, which increases the durability of the intervention carried out on concrete structures frequently exposed to low temperatures;
Excellent resistance to aggressive environmental agents, which therefore guarantees high durability thanks to the very high impermeability which prevents water, chlorides, sulphates, carbon dioxide, etc. from entering the structure;
High mechanical strength, which is essential for restoration and repair work together with short curing times both for working under traffic (vibrations, etc.) and for quick commissioning.
Appearance and color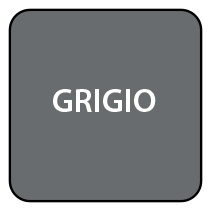 Grigio
Applications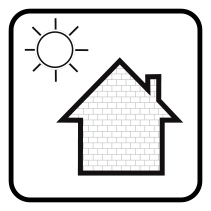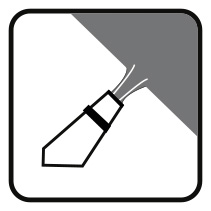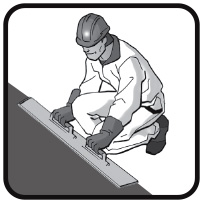 Quality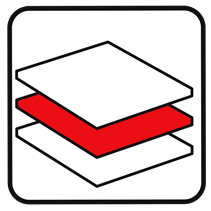 Elevata adesione


Download
Datasheets and documents
Products
Other products in the same line