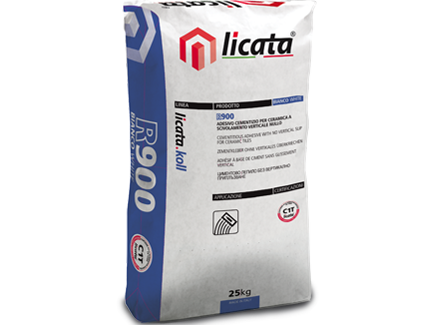 Cement adhesives
R 900
C1T cementitious adhesive for the thin-layer bonding of stone and ceramics.
Download data sheet
Main fields of application
It is particularly suitable to:
Indoor bonding of small and medium-sized tiles, ceramic and majolica wall coverings.
Recommended applications:
Indoor bonding of highly or medium absorbent mineral coverings of all kinds (ceramic, earthenware, stoneware, etc.).
Suitable substrates (indoors):
Traditional substrates with cementitious plaster
Well cured and dry cement screeds
Normalised screeds
Anhydrite screeds and gypsum-based plasters
Substrates not subjected to significant stresses
Characteristics
Its smoothness and workability reduce fatigue and laying times.
Its adhesive strength and hygroscopicity make it the ideal solution for bonding to all common substrates.
The minimised vertical slip allows for easy laying, even on vertical surfaces.
Compliant with classes C1T of Standard UNI EN 12004.
Appearance and color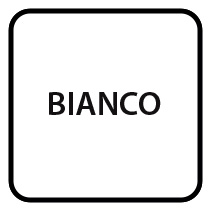 Bianco
Reference standards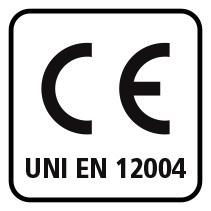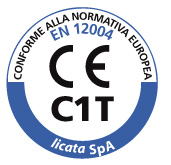 Applications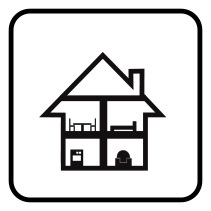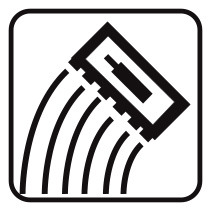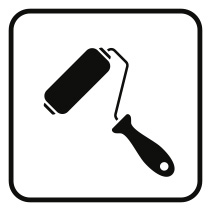 Quality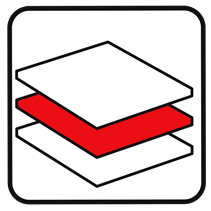 Elevata adesione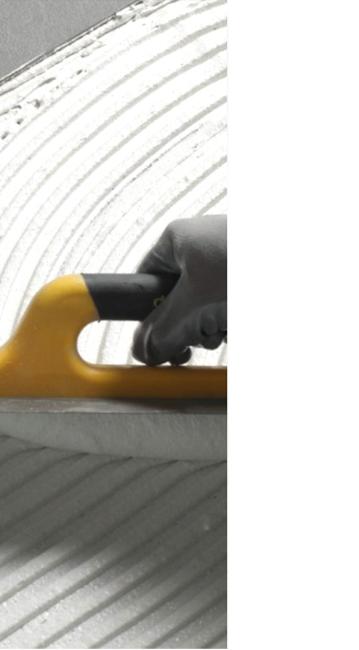 Download
Datasheets and documents
Products
Other products in the same line