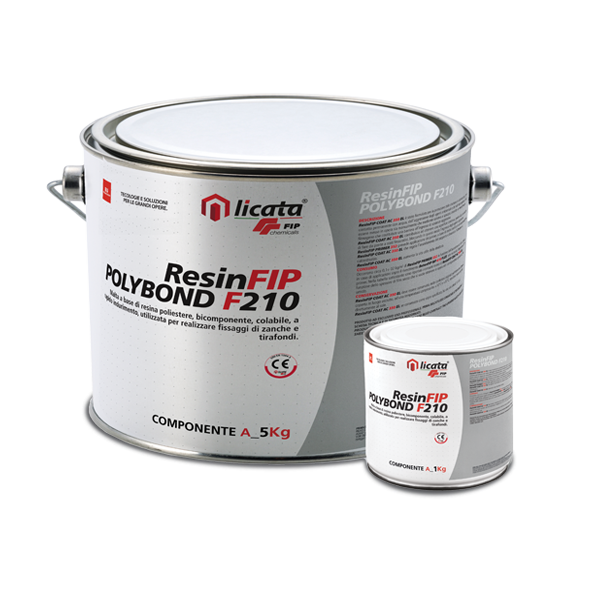 Fluid structural adhesives
ResinFIP POLYBOND F 210
Two-component, pourable, quick-setting, polyester resin-based mortar used for fastening anchors and anchor bolts.
Download data sheet
What it is used for
ResinFIP POLYBOND F 210 is a quick-setting polyester resin-based formulation used for fastening, on concrete, anchors and anchor bolts of noise barriers, road joints and protective barriers. It reduces the processing time for fastening elements and allows for the structure to be put back into service quickly. The main characteristic of ResinFIP POLYBOND F210 is its fast curing time even at low temperatures.
ResinFIP POLYBOND F210 in mainly used to anchor:

• threaded bars;
• improved adhesion bars;
• metal anchors;
• fastenings in general.
Characteristics
ResinFIP POLYBOND F210 is a two-component, fluid, polyester resin and styrene-based mortar filled with quartz aggregates. It provides good mechanical performance, good adhesive power and good dielectric properties.

ResinFIP POLYBOND F210 guarantees its mechanical performance in a short time. Anchorages made at 20°C are ready after 45 minutes. It is preferably recommended to use the product at temperatures higher than 10°C, for applications at lower temperatures, the curing times will be slightly longer.
ResinFIP POLYBOND F210 has the CE marking (certificate no. n.1305-CPDR-0859) and complies with the requirements of UNI EN 1504-6 specifically for reinforcement anchoring.
Appearance and color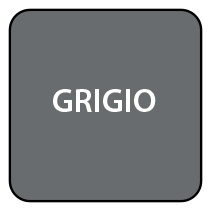 Grigio
Reference standards

Applications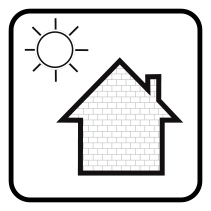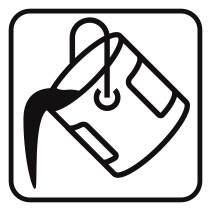 Quality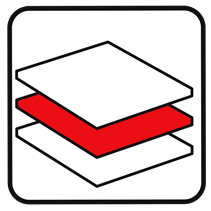 Elevata adesione

Download
Datasheets and documents
Products
Other products in the same line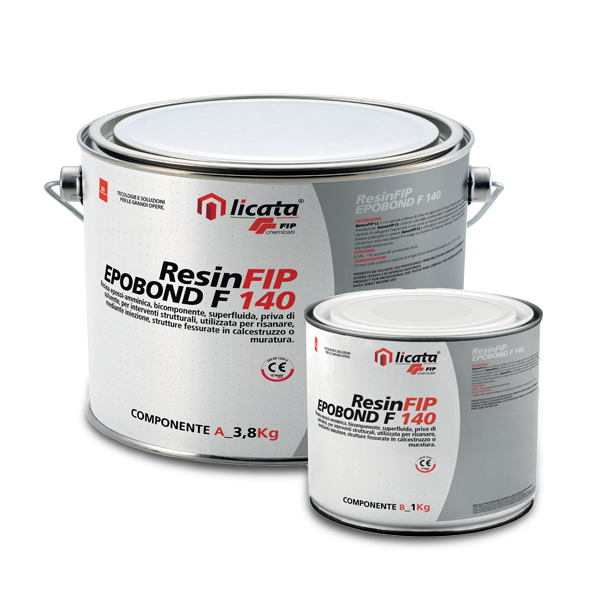 Fluid structural adhesives
Clone of ResinFIP EPOBOND F 130
Discover more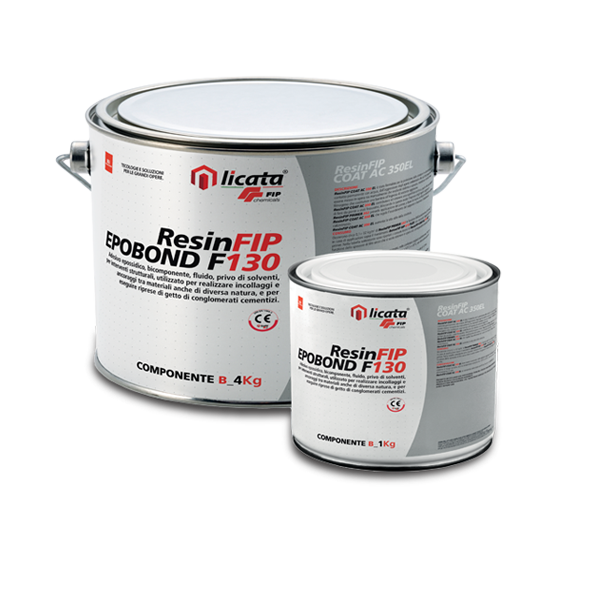 Fluid structural adhesives
ResinFIP EPOBOND F 130
Discover more