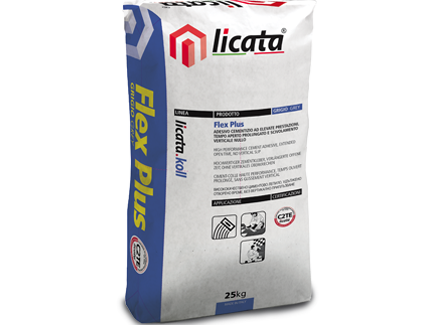 Cement adhesives
Flex Plus
C2TE high-performance, cementitious adhesive for the thin-layer bonding of stone and ceramics.
Download data sheet
Main fields of application
It is particularly suitable to:
Bonding tiles, ceramic lining and majolica tiles. Bonding marble and natural stone. Making mosaics.
Recommended applications:
Bonding mineral coverings of all kinds: ceramic, earthenware, stoneware, single and double-fired, clinker, etc. Bonding insulating panels (EPS, extruded, cork, etc.).
Traditional substrates with cementitious plaster
Heated floors
Standard cement-based screeds
Laying on top of old existing floors (ceramic, porcelain stoneware, marble, etc.)
Anhydrite screeds and gypsum-based plasters
Cementitious waterproofing (Linea licata.waterproofing)
Pools
Fibre cement panels
Expanded cellular cement
Cold storage rooms
Characteristics
Its smoothness and workability reduce fatigue and laying times.
Its adhesive strength and hygroscopicity make it the ideal solution for bonding to all common substrates.
The minimised vertical slip allows for easy laying, even on vertical surfaces.
Its extended open time makes it workable even beyond 30 minutes after mixing.
Compliant with classes C2TE of Standard UNI EN 12004.
Appearance and color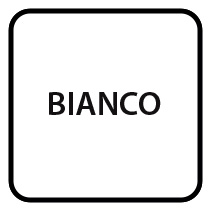 Bianco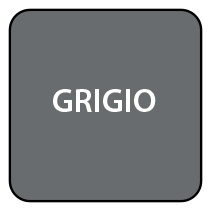 Grigio
Reference standards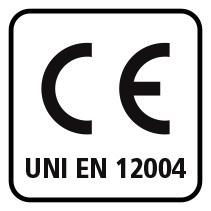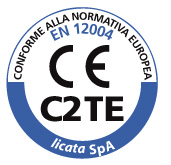 Applications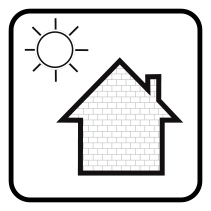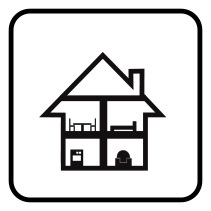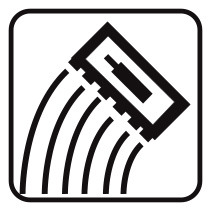 Quality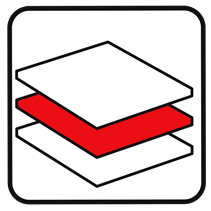 Elevata adesione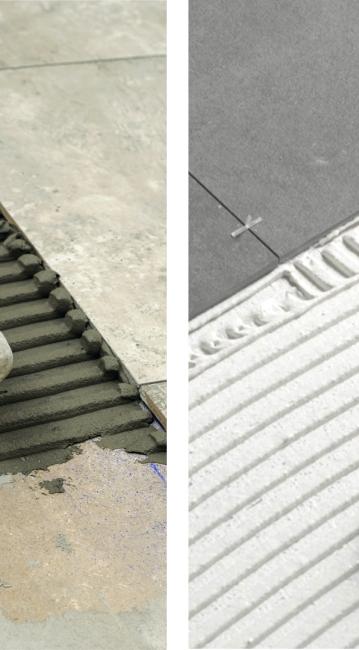 Download
Datasheets and documents
Products
Other products in the same line